Hatteras 42 LRC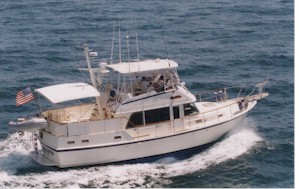 Two versions were made. The Mark I version is a trunk cabin full displacement trawler built between Aug. 1976 and Oct.1978. The Mark II version was built Feb. 1980 to Jun. 1985. The Mark IIs have a full width aft cabin and L shaped galley.
Hatteras LRC 42 Mark I – 1976-1979
Article from January 17th 1977 Rudder Magazine  Article 1
Article from February 1977 Yachting Magazine   Article 2
Hatteras LRC 42 Mark II 1980-1985
Hatteras Brochure   Brochure
Sea Trial Article      Article
( Links provided courtesy of Sam's Marine and Hatteras Yachts.)
Hatteras 48 LRC
 
Hatteras built the pilothouse 48 LRCs beginning Feb. 76 and ending Jun 81. Most of these seaworthy vessels had two staterooms but two were built with 3 staterooms.
Hatteras LRC 48 Pilothouse
Hatteras Brochure –Brochure
Article from Motor Boating and Sailing Magazine – Article
Hatteras 58 LRC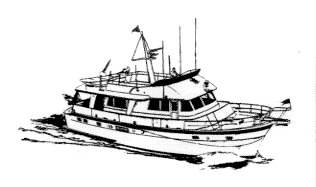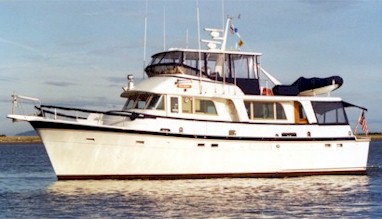 Hatteras built these very popular 58 pilothouse trawlers with transatlantic range from May 1975 until early 1982.
Hatteras LRC 58
Hatteras Brochure – Brochure
Hatteras 65 LRC

Hatteras took the mold of the 58 and extended it to create the 65 LRC starting in Jan. 1982. The last hull was finished in October 1985, ending LRC production at Hatteras.
Hatteras LRC 65
Hatteras Brochure 1 – Brochure 1
Hatteras Brochure 2 – Brochure 2
Article from Motor Boating and Sailing Magazine  Article