Welcome to the
Hatteras LRC Club

---
HatterasLRC: 2017 Rendezvous in Victoria

Click image to enlarge.
Hatteras Long Range Cruisers For Sale
To see other Hatteras LRCs for sale click HERE

New to the market - No Brokers Please
---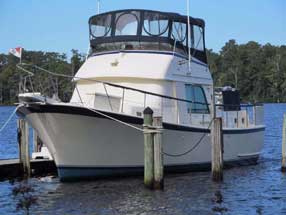 42' Hatteras LRC - "CLOUD 9" - 1978
Seller: Peter Jacobsen
Phone: 252-671-5178
Location: New Bern, NC
Price $119,000
---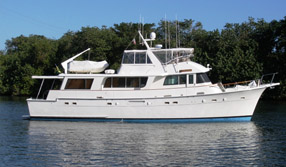 70' Hatteras LRC - "JABULA" - 1986
Contact: Ed Chapdelaine
Phone: 954-646-1609
email: ed@qualityyachtsforsale.com
Location: Ft. Pierce, FL
Price reduced $624,950
---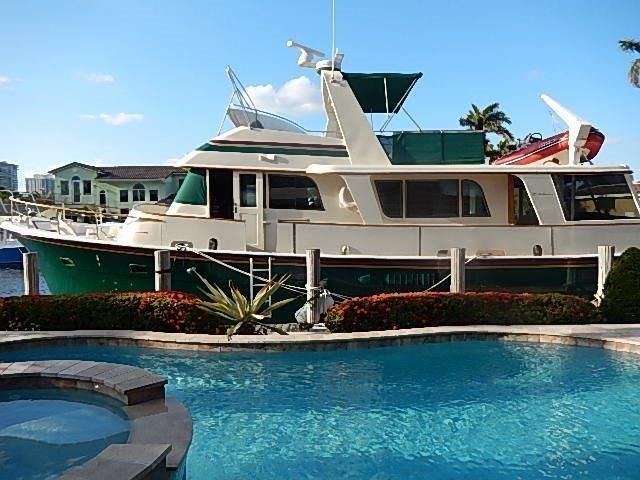 58' Hatteras LRC - "EMERALD LADY" - 1976
Contact: Capt. Jorge Gonzalez
Phone: 954-294-4000
email: captjorgegon@gmail.com
Location: Fort Lauderdale, FL
Asking $275,000 - Owner anxious to sell
---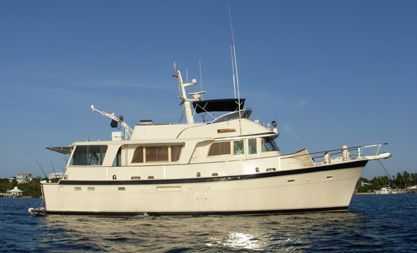 58 Hatteras LRC 1975
Serious Inquiries only

Contact: Cort Durocher
Email: cortd@earthlink.net
Phone: (703) 622-8494
Location: Harbour Isle Marina, 805 Seaway Drive, Hutchinson Island, FL

Asking $415,000
---
42 Hatteras LRC 1976
Contact - Robert A. Holst
Email - Rogaland42@gmail.com
Phone - 919-847-3378
Cell - 919-632-3378
Location - Northwest Marina, New Bern NC
Current Price $68,000
For more information please contact Bob Holst at one of the numbers above.
PARTS FOR SALE
Brand new 100# Manson Supreme Anchor. $800.
Also, brand new 43# Danworth Anchor. $95.
Curt BonDurant
434-660-1430
curt.bondurant@yahoo.com
---
BHW Ideal Windless 1976 Works well
1/2 Chain gypsy 32 volt

$1000 plus shipping or make an offer!
Contact David Stahl mvskooch@gmail.com
Pipewelder's 1200lb electric davit. Golo electric winch. Standpipe.
All in good condition.
Make an Offer. Photos HERE
Located near Kent Narrows Maryland
Contact:
Fred Kirsch 410-827-8827; 410-490-8530
---
To see other Hatteras LRCs for sale click HERE
---
The mailing list is a great success!
The Hatteras LRC Club mailing list is up and running with LRC'ers asking lots of questions about the boats. Its great fun to get
email from boats from all over the world.
To sign up send an email to mvskooch@gmail.com, include your name and your email address. Members only please, this list
is not public and can only be read by LRC Club Members. Messages cannot be accessed by Google or any other search
engine.
---
Check out the new list of informative links.
Passagemaker.com
SamsMarine.com
HatterasYachts.com
---
Remember your membership dues save you on your membership to BoatUS. What a deal?
GREAT NEWS
BoatUS has given the Club a reduced rate. 50% off the regular rate.
Click > BoatUS < for more details. Recently renewed for 2011/12 LRC Club members enjoy a 50% discount on your yearly
BoatUS dues.
---
Thinking of Joining the club? Fill out an Application online.
---
Stories
Playpen - Home Again see the 6 part story - Nova Scotia
Playpen - British Columbia to the Chesapeake Bay
Kate - All four Installments great story Travels with Kate

---
LINKS Hatteras Yachts Home The Hatteras Story Samsmarine.com Hatteras 1510 Club
For web comments and information contact information
All rights reserved 2008 Hatteras LRC Club